DISPERSAFE®
TÜV-certified safety module according to EN ISO 13849-1
For such dispersion machines as dissolvers or basket mills, the European Directive 2006/42/EC requires not only purely mechanical safety devices but also control-related redundant safety measures. The rotating drive shaft must be protected by a shaft protection pipe. At a certain drive power or above, the container opening must also be protected by a cover or safety guard.

The machine may only be put into operation if:
a container is available and securely clamped,
a dissolver disc or milling basket is within the container,
safe stop of the drive motor can be ensured by the STO function (Safe Torque Off),
and
the electrically driven lifting column can be securely shut down.
A complete set of safety devices in the machines must be used to meet the functional safety requirements set forth in EN ISO 13849-1. Although these functions are mainly implemented with electromechanical auxiliary components, we integrate the DISPERSAFE® safety module, specially developed for this purpose, into our DISPERMAT® machines. This smart and processor-controlled module guarantees the highest safety standard for dispersing machines.

Our DISPERSAFE® safety module enables the use of variable container sizes by "teaching in" container parameters on the control panel simply and conveniently.
Type: AZN – 3.18
LED status display
Display of the current operating status. The display is made by three individual LEDs
| State | LED red | LED yellow | LED green |
| --- | --- | --- | --- |
| Normal operation (motor enabled) | off | off | on |
| Motor trailing | off | off | flashes |
| SF1 (lifting column outside the working range) | off | on | off |
| SF2 (ZBS open) | on | off | off |
| SF3 (emergency stop activated) | on | on | off |
| SF4 (working range limit reached when motor is running) | off | on | on |
| Limits not defined (end positions and working range) | off | flashes | off |
| Wait for initialization | off | flashing alternating with green | flashing alternating with yellow |
| Safety check error, RAM ROM error, communication error | flashes | off | off |
| Test mode | flashing alternating with yellow | flashing alternating with red | off |
Service
Worldwide service for dispersing and fine grinding systems DISPERMAT® and TORUSMILL®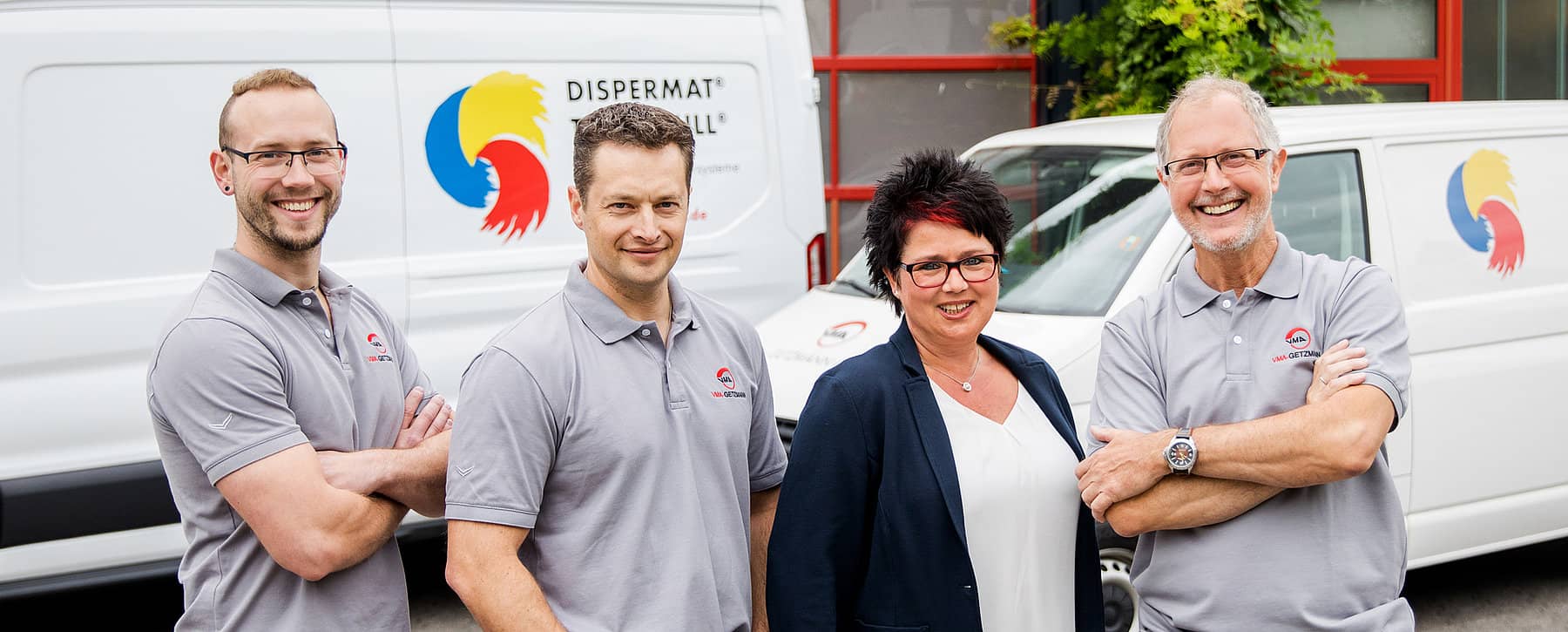 Please contact our service team at